Welcome to SCImages
Vintage photographs that I come across increasingly impress me! In an age of digital photography and videography, it is amazing just how many great, enticing, unusual, erotic and exotic photographs exist from yesteryear. I have decided to explore this more thoroughly and I am going to include many of these vintage pictures in the blog articles of this website.

Click on the image to get a magnified view of Ewa Aulin, a sexy Swedish starlet in a mini dress, 1968!
Scanned from the internet and else ware, these are relevant to the golden age of film photography from the 1880's to the 1990's, including ancient autos, aeroplanes, advertisements, family portraits, street life, nude female models and pinups, from that era as well as more recent times.
Stanley Kubrick Art Class

!

Posted on Jan-15-2018 by Admin |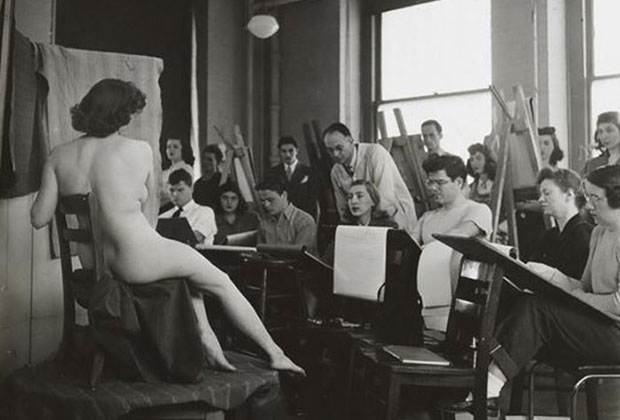 Click on the photo to magnify the image
Stanley Kubrick (July 26, 1928 – March 7, 1999) was an American film director, screenwriter, producer, cinematographer, editor and photographer. He is frequently cited as one of the greatest and most influential directors in cinematic history, but before he was a cinematic trailblazer he, as a teenager, developed an eye for what worked on camera. In this photo Kubrick framed perfectly, students drawing a nude model in an art class at Columbia University in 1948.
Kubrick was raised in the Bronx and attended William Howard Taft High School from 1941 to 1945. Kubrick displayed a keen interest in literature, photography, and film from a young age, and taught himself all aspects of film production and directing after graduating from high school. After working as a photographer for Look magazine in the late 1940s and early 1950s, he began making short films on a shoestring budget, and made his first major Hollywood film, The Killing, for United Artists in 1956. Creative differences arising from his work with the film studios, a dislike of Hollywood, and a growing concern about crime in America prompted Kubrick to move to the United Kingdom in 1961, where he spent most of the remainder of his life and career.
His first British productions were two films with Peter Sellers, Lolita (1962) and Dr. Strangelove (1964). Kubrick's films broke new ground in cinematography. The scientific realism and innovative special effects of 2001: A Space Odyssey (1968) were without precedent in the history of cinema, and the film earned him his only personal Oscar, for Best Visual Effects. He became one of the first directors to make use of a Steadicam for stabilized and fluid tracking shots. While many of Kubrick's films were controversial and initially received mixed reviews upon release—particularly A Clockwork Orange (1971), most were nominated for Oscars, Golden Globes, or BAFTA Awards, and underwent critical re-evaluations. His last film, Eyes Wide Shut, was completed shortly before his death in 1999 at the age of 70.
All Wrapped Up for Another Year

!

Posted on Dec-21-2017 by Admin |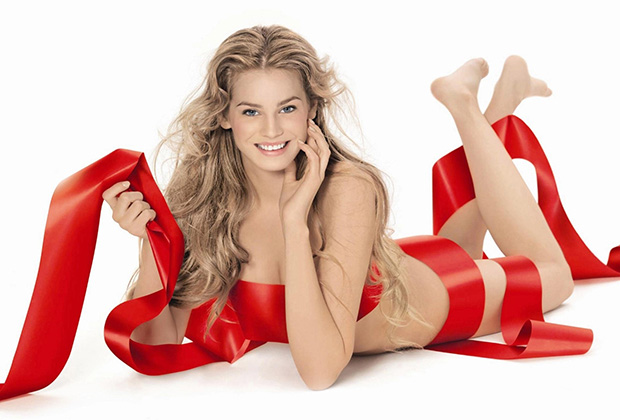 Click on the photo to magnify the image
Merry Christmas and a Happy New Year!
Going Around in Circles

!

Posted on Nov-29-2017 by Admin |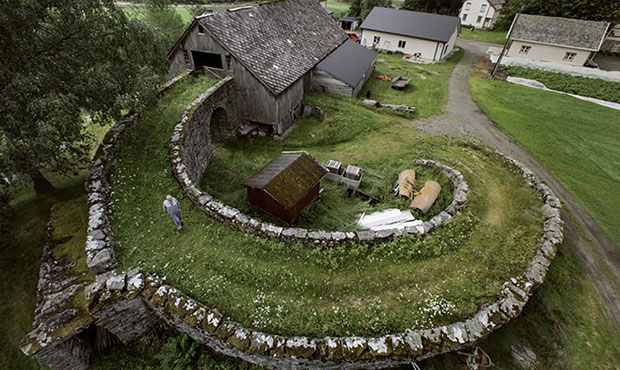 Click on the photo to magnify the image
I was struck by this contemporary image of a Norwegian barn, with it's upper level connected to the ground level by a huge sweeping circular barn bridge! Barn bridges more typically consist of a wooden ramp (hence bridge) leading to the upper floor of a barn, together with the solid earth embankment with which they are associated.
In this case the bridge is a massive double stone-walled, earth-filled elevation, which gradually circles up to the upper level, which greatly eases the access for horse or tractor carts of hay, straw etc. It's construction also allows for cisterns, storage sheds and root cellars to be built under the barn bridge.
Glamour Girl Gone Superman

!

Posted on Oct-25-2017 by Admin |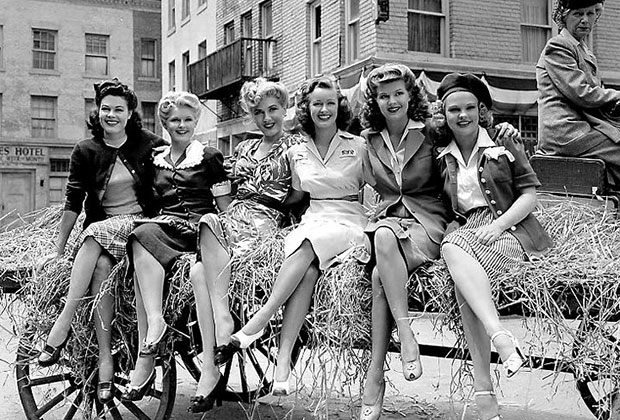 Click on the photo to magnify the image
The photo above is of several aspiring actresses posing happily together on set, from the early 1940's era. Centre-right, in the white blouse, is Noel Neill, more famously known as Lois Lane from the Superman films and TV series of the 1950's. Noel Darleen Neill was born November 25, 1920, in Minneapolis, Minnesota, the daughter of journalist David Holland Neill and stage dancer LaVere Gorsboth. When she was 4 years old, her parents enrolled her at "a school for aspiring performers." During her teen years, Neill "danced, sang and even played the banjo at county fairs throughout the mid-west. In her teens, Neill was a popular photographic model and while Betty Grable's pin-up was number one among GIs during World War II, Neill's was ranked number two!
In 1945, producer Sam Katzman gave Neill the recurring role of Betty Rogers, an aggressive reporter for a high-school newspaper, in his series of "Teen Agers" musical comedies. When Katzman was casting his Superman serial for Columbia Pictures, he remembered Noel Neill's news-hawk portrayals and signed her to play Lois Lane. She played the role in the film serials Superman (1948) and Atom Man vs. Superman (1950) and in the Adventures of Superman TV series from 1952 until it's ending in 1958. She continued in her acting career in Superman related films, specials and events for another four decades and played Gertrude Vanderworth (the dying elderly wife of Lex Luthor) in the 2006 film Superman Returns. Noel Neill passed way in Tucson, Arizona following an extended illness on July 3, 2016, at age 95.
(Excerpted from https://en.wikipedia.org/wiki/Noel_Neill)